A place to find your light.
We're here to build a community that thrives on balance, vitality, and longevity.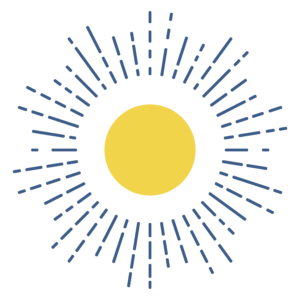 WE BELIEVE THAT WE CAN IGNITE THE LIGHT THAT KEEPS YOU CENTERED THROUGH...
Mindfulness, Movement, and Nutrition.
By focusing on these three elements, we will inspire you to love yourself and appreciate all the amazing things you can do with your body.
We're ready to show you just how much you can accomplish physically, mentally, spiritually, and emotionally.
And while you'll find us physically in St. James, Long Island, we seek to spread the love and support that Jyoti has to offer out into the world with the help of our online resources, and workshops from experts around the globe. In the studio, we welcome you to enjoy yoga classes, meditation sessions, nutritional guidance and educational workshops. If it feeds your mind, body, and soul, we're here to teach you more about it, whether you visit us in Long Island or interact with our online platforms.
WELLNESS, AWAKENED
Jyoti's Story
With a dedication to growth for herself and the organizations she partnered with, Marie navigated her way through many high-level positions and discovered impactful strategies to add value to each organization she touched. As a result, Marie is currently the CEO of two self-made businesses. She divides her energy between Protilly, a consulting firm established in 2016 specializing in organizational development, and her yoga studio Jyoti Within, established in 2018.
Marie's prior professional experience includes serving as EVP & Chief Human Resources Officer of Brooklyn Sports & Entertainment ("BSE"), SVP of Human Resources at North American, Airlines, and Sr. Director of Human Resources at Accor Hotels.
During her six years as CHRO for Brooklyn Sports & Entertainment, Marie was responsible for employee & labor relations, training & leadership development, compensation strategy, organizational culture, and organizational development across the Brooklyn Nets, NY Islanders, Barclays Center, and the renovation of Nassau Coliseum. In addition, she facilitated the relocation, rebranding, and rebirth of the Nets' culture during their 2012 move from New Jersey to Brooklyn.
At North American Airlines ("NAA"), Marie had spent four years leading human resources and organizational development. NAA was an international airline contracted to transport the U.S. military to and from remote locations across the globe, creating the need to position human capital in high-risk cities and countries such as Nigeria, Kuwait, Bishkek, and Iraq. Holding such diverse positions, Marie has seen it all.
In 2018, Marie took action on her yearning to discover a deeper purpose for herself. She went to Bali, Indonesia, to study yoga and returned to open her yoga studio, Jyoti Within. Jyoti means light of consciousness in Sanskrit. But learning how to follow her light, Marie also learned that we must find the space in our life to offer ourselves the opportunity to evaluate our thoughts and actions. In Bali, Marie discovered that the core of self-care begins with turning on our unique light. She identified methods to make decisions based on what supports her values and passion. Thus, taking away the influence of media, commercialism, and even friends, family, and neighbors. Self-care is learning what is in your best interest – what actions will support your mindfulness, values, and passion, which is the message that underpins all of the offerings at Jyoti Within yoga studio.
Throughout her life, Marie has established herself as a loving mother, dedicated executive, impactful coach, and, most importantly, an inspiration to all who refuse to settle. She is a lifelong learner devoted to personal and professional development. She turned her passion into a career of guiding others to find their passion and achieve their full potential.