A place to find your light.
We're here to build a community that thrives on balance, vitality, and longevity.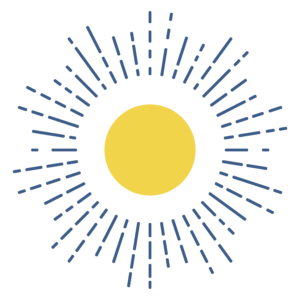 WE BELIEVE THAT WE CAN IGNITE THE LIGHT THAT KEEPS YOU CENTERED THROUGH...
Mindfulness, Movement, and Nutrition.
By focusing on these three elements, we will inspire you to love yourself and appreciate all the amazing things you can do with your body.
We're ready to show you just how much you can accomplish physically, mentally, spiritually, and emotionally.
And while you'll find us physically in St. James, Long Island, we seek to spread the love and support that Jyoti has to offer out into the world with the help of our online resources, and workshops from experts around the globe. In the studio, we welcome you to enjoy yoga classes, meditation sessions, nutritional guidance and educational workshops. If it feeds your mind, body, and soul, we're here to teach you more about it, whether you visit us in Long Island or interact with our online platforms.
WELLNESS, AWAKENED
Jyoti's Story
In 2016, former chief human resources officer Marie Chindamo channeled her 25 years of personnel development experience into ProTilly, an executive coaching firm seeking to help individuals and organizations grow and excel. Marie realized then that career success must be rooted in passion, inner balance, and accountability, which inspired her own personal journey into a study of mindfulness, movement, and nutrition.
Combined with her expertise in personal development and certifications in life and executive coaching, Marie's understanding of these philosophies led her to create Jyoti. The word Jyoti means "light of consciousness" and the Jyoti community is a place for people to find support and encouragement in igniting their own inner light.